Blog
Take a Walk in the Woods
02/04/2016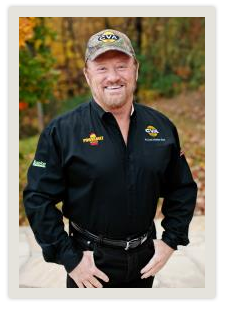 When the crew and I travel to tape the "O'Neill Outside" television programs, we get to meet quite a number of men and women who watch the show or listen to the radio broadcasts or both. Many will recognize us or hear a familiar voice and simply walk up to say hello. We are flattered. Everyone will have complimentary things to say about our efforts or will sometimes relate a fishing or hunting story. I suppose the people who do not like our programs just keep quiet. That is okay too.
Anyway, we are real lucky to carve out a reasonable living while having some fun. But that is not the point I want to make. A great number of people we meet just simply say that they are too busy to go hunting, fishing, camping, hiking, i.e., enjoy the outdoors. That is too bad. However, I do not believe it. There is always time. You have to make arrangements.
A simple walk in the woods can get you and your family started. You do not have to schedule an Elk hunting trip to Colorado. An hour or two on the banks of a neighborhood pond getting a Bream to bite may be a better beginning than angling for Black Marlin off Australia's Great Barrier Reef. Pick your place to start.
As an interested observer, I say you and your family will be better off for it. There is nothing quite like the gray dawn over the marshes of the Atlantic Coasts or a crimson sunset in the dark green pine forest of the Blue Ridge Mountains. You will remember vividly the shrill cry from a Red Tail Hawk or an owl's haunting hoot cascading from the evening shadows. The sights, sounds, and overall experience of the outdoor world is unmatched by anything in our manmade environment.
Make time for yourself and your family. From the outdoors, you will carry memories to be cherished and recalled for a lifetime.
–O'Neill Williams
Visit our Facebook page at facebook.com/SouthernLINCWireless and click on the O'Neill Williams tab for more information.